Current Mood:

tired
Current Mood:

anxious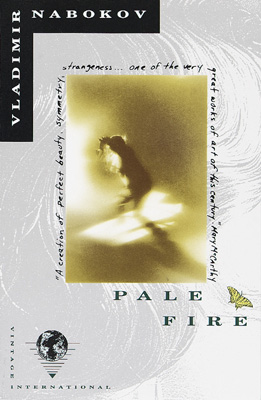 You're Pale Fire!

by Vladimir Nabokov

You're really into poetry and the interpretation thereof. Along the
road of life, you have had several identity crises which make it very unclear who you
are, let alone how to interpret poetry. You probably came from a foreign country, but
then again you seem foreign to everyone in ways unrelated to immigration. Most people
think you're quite funny, but maybe you're just sick. Talking to you ends up being much
like playing a round of the popular board game Clue.


Take the Book Quiz
at the Blue Pyramid.
Current Mood:

complacent
Current Mood:

okay
Current Mood:

hopeful
And
yuletart
reveals! Check out the
gorgeous Nathan/Peter art
I got from the fabulous
cathybites
.
My far less exciting contribution.
There was so much pretty art! Very fun exchange.
Off to watch some Buffy before I pass out from weird sleepiness!
So, busy weekend. Slowly working on fixing up the house to sell it, and I spent a looooooong time repainting bedrooms. Got kind of tired after the third coat of paint, then Tam managed to bite me on our night walk while she was having a barking match with the neighbourhood asshole. She nips all the time (the little sheep herder...) but this was a full-on CHOMP. Luckily, my hand was mostly saved by my super thick knit mittens. :P There're just a few bleedy puncture marks, and my thumb and wrist are a sort of greeny-purple. Definitely slowing down my knitting.
Current Mood:

tired


I'm starting to feel closer to being normal again. I'm not crying all the time and the antisocial fog that's been hovering around me is slowly clearing up. I think the key to dealing with any sort of loss is to just shut your mind down and focus on simple, meaningless nothings for a while, until you're ready to attempt functioning again.
Thank you for all the lovely comments you left me about Princess - they certainly helped.
Current Mood:

numb
So, we had to put my Princess down yesterday. Her liver was failing along with a bunch of other problems, and she had stopped eating or drinking and was having trouble getting around. It happened ridiculously quickly - she was fine (or at least, seemed fine, though in retrospect she hadn't been quite herself for a while) a week ago then just started sleeping in the same place on one of our couches all the time, which was really odd since she's incredibly friendly and never sleeps alone. Took her into the vet's on Friday where they did a bunch of tests and said that she was dying, and that she'd have anywhere from a few days to a few months. Obviously, I was hoping for and assuming the latter, but she just got worse and worse. It was really, really awful taking her in yesterday. I can't even begin to describe how terrible I feel: selfish and sad and full of regrets. And I really, really miss her. She has been my best friend, sister, guardian, confidant, everything for the past eleven or so years, and I feel completely lost without her.
Current Mood:

depressed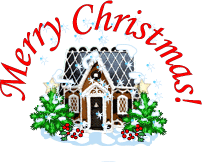 My Christmas Eve was pretty nice, an overall good time with the family (even if one of my asshole uncles did whip out a "don't eat too much!" comment, wonderful thing to say to folks with histories of eating disorders) followed by random driving and light-looking. Looking forward to tomorrow morning!
Merry Christmas, f-list! Hope you're all having a lovely time. [:
Current Mood:

pleased
thefridayfive
What is your fave thing about Christmas? All the happy music, decorations, food, and family. Everything, really.

Did you believe in Santa Clause? If so, what was the best gift from him? Yep! I can't remember too far back, but I think I was quite happy the year I got a PlayStation.

Do you have a Christmas Tree? Ribbon, Angel, Star or ______ on Top? We usually have an angel on our basement tree and a star on the living room tree.

Best stocking stuffer you got? Too many to choose from.

Wishing for a White Christmas?
Always, though it looks like we'll have one this year. :D
Aaaaaaaaaaaaand
(
Christmas baking...
Collapse
)
They don't look very exciting, but they do taste good. Baked a fruit cake, too, but it's been partially devoured. Feelin' the spirit!
Current Mood:

rushed